Welcome to the van Limburg Stirum Korpsen
The van Limburg Stirum Korpsen are the most famous show and fanfare corps in the regions of Zwolle and Gelderland in The Netherlands. With our corps we entertain young and old. To keep our musicians challenged, we present shows in The Netherlands and abroad. Below you can find some more background on our corps. If you want to book one of our corps for an event, please let us know. Looking forward to your request!
van Limburg Stirum (vLS)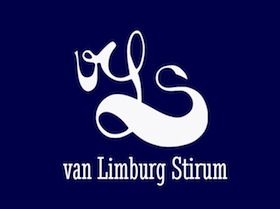 The van Limburg Stirum Korpsen are ever since closely connected to the noble family of van Limburg Stirum. The corpsname is borrowed from this family name and their monogram is used as emblem of the club.The monogram appears on the uniforms and is applied to all communication. The van Limburg Stirum family officially granted the rights to the club to use their full name and emblem. This makes the noble family the official patron of the van Limburg Stirum Korpsen. Since November 23rd, 2013 the role of the patron is fulfilled by MLL Count R.H. van Limburg Stirum.
vLS:
V

ery surprising,

L

iving and

S

trong together
Very surprising
With the selection of our music and shows we want to reach and surprise a broad audience. We use modern music and innovative show elements. And that we present with our corps in style. This is what we stand for. Examples of our marches and shows: 'Wicked', 'Little shop of horrors' and 'Voices'. Also our new shows have these elements. This way we work on establishing our top position in te showband arena.
Living
We are a young and vivid club. But you don't have to be young of age to come and play with us. What you do have to be is young of mind and spirit and hence you enjoy playing music. It's fun and recreational. Locally and nationwide we are known as a vivid, energetic group and we are always considered a welcome guest. The audience is overwelmed by our appearance!
Strong together
One single individual doesn't define a corps. Together we make music and together we are strong. One band one sound. We are bound by buzz and that makes us strong and powerful. We have a strong group identity and every single individual counts. This "Strong together"-feeling is enhanced by the own music training, the commissions and the great dedication of each member. There is ample room for cosy get-togethers in the club building and for the so called "after-parties" spontaneously coming into existence after shows and events.
Our shows and corps

van Limburg Stirum band
Our senior corps is called the "vLS band" (short for van Limburg Stirum band). The vLS band is a drum and show fanfare playing on a very high musical level for quite some time now. There are about 40 members with an average age of 25. This group stands for ambition and achievement next to conviviality. The vLS is regularly attending processions, parades, tattoo's and contests in-country and abroad. In the last few years the band has visited Belgium, France and Germany. Last year and this year the band was successful with the show "Wicked" and the marching performance at the World Music Contest. Currently we are introducing our new show called "All is Love".
Jong van Limburg Stirum band
The youngsters, "Jong vLS", were founded in 1994. At the moment they have about 25 members starting at the age of 9. The Jong vLS has its own show and marching repertoire. They are incorporating modern music and startling show elements. The "Little Shop of Horrors" performed by the Jong vLS was very successful last year. On a regular basis they are requested to present during street parades, contests, the Dutch "Koningsdag" and hiking events. Last year gigs were held at several Dutch cities, such as Staphorst, Hattemerbroek, Wezep, Rotterdam (Ahoy Stadium), Delft, Rheden and Nijmegen (hiking event).
Stage Orchestra
The stage orchestra vLS was founded on May 14th, 2009. It's part of the vLS Corps. Contrary to the seniors and juniors you'll never see the stage orchestra marching in the streets. They perform solely on stage, (it's in the name). Know-how and training they have gathered as/with the seniors or through other music societies. This orchestra has about 25 members in the age of 25 to 82. They have a vast repertoire. Think of anthems and hymns, ballades, concert marches and the likes. Also works of modern times are included. To the stage orchestra it's important that the choice of music material matches the given audience. You can book the stage orchestra by agreement also for gigs abroad.
Convinced? Book one of our corps!
Are you inquiring to book one of our corps, feel free to contact us right away. Please bare in mind we need to reserve some time for logistics, overnight stay arrangements and calculating miscellaneous costs. A heads-up in time is greatly appreciated. You can contact us directly (see details below) or use the web form to clarify your exact wishes.
| | |
| --- | --- |
| | Bandmanager acquisitie / boekingen |
| | Assistent bandmanager acquisitie / boekingen |

Fill out here and we'll send you a non-committal quotation:
{chronoforms5}boek-een-korps-GB2{/chronoforms5}